Bila je 2016. godina kada smo pokrenuli Startup Factory i akcelerirali prvu generaciju mladih startupova. Te godine u programu je bilo pet timova. Svi su bili fokusirani na rješenja unapređenja turizma kroz implementaciju tehnoloških rješenja.
SightRun tim bio je fokusiran na razvoj trkačkog vodiča koji kroz aplikaciju nudi audio vođene trkačke ture. Fokusiranost na cilj je urodila rezultatom!
Sight Run ture dostupne su u ukupno 19 destinacija – 17 u Hrvatskoj te u Münchenu i Grazu.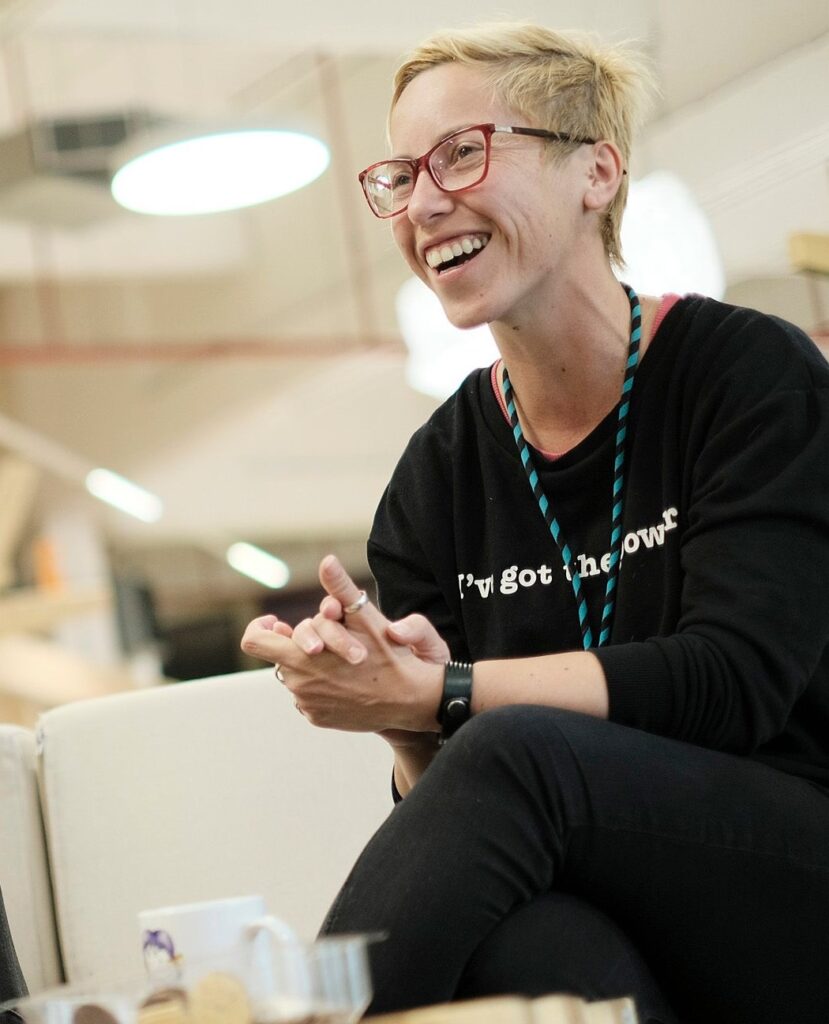 Sandra Bortek, suosnivačica ovog sportski orijentiranog startupa, podijelila je s nama svoja iskustva:
Startup Factory mi je jedno od ljepših životnih iskustava. To je na neki način bio moj ulazak u startup svijet, iako to nije bio moj prvi privatni projekt na kojem sam radila. Novi ljudi, nova znanja, nekako mi je sve to trebalo da sebe izgradim kao poduzetnicu i postavim se na čvrste noge. Već tada sam imala više od 10 godina marketinškog iskustva iza sebe, ali svaki novi izazov ulaskom u Startup Factory otvorio je neka nova vrata, nove mogućnosti, nove suradnje i meni osobno proširio vidike. Kao i onda, i danas sam zadovoljna gdje se nalazim, ali sam svjesna da taj jedan spontani korak, prijava na natječaj i u konačnici pobjeda na Startup Factoryju, upravo ono što je promijenilo moj put. Da, bilo je izazovno, uzbudljivo pa čak i neizvjesno, ali u konačnici svakom bih rekla da napravi taj korak u nepoznato. Češće ljudi postavljaju pitanje "što ako ne uspiješ?", bilo bi mi draže da se svi pitamo "što ako uspijemo?". Mislim da je svatko na dobitku dolaskom u ZICER. Postoji to neko zajedništvo, moj je dojam da su svi spremni pomoći jedni drugima i nove suradnje i novi projekti se spontano događaju. Kako prihvaćamo savjete, tako ovdje prihvaćamo i kritike. ZICER ti se uvuče pod kožu i s vremenom ga doživljavaš kao drugi dom. Radiš ono što voliš i nemaš nikad osjećaj da ideš na posao, a zapravo stvaraš nešto divno ili pomažeš drugima da uspiju sa svojim projektom. Dijeljenjem svojih iskustava i znanje vjerujem da pomažemo jedni drugima. A to je vjerujem i prava vrijednost ove startup zajednice – ZICER-a.
Sandra, hvala!
A sada je na tebi red. Prijave za novi Startup Factory su otvorene do 4. rujna putem https://www.zicer.hr/akcelerator/.