ZAGREB  |  NOVEMBER 23, 2021
Founders, investors and startup enthusiasts,
this one's for you!
Croatia's most prominent startup conference, featured talks on creating a successful startup, discussions about building a startup ecosystem and 12 Startup Factory teams' pitches battling for HRK 800.000.
In 2021, we focused on startups that are making a difference and ecosystems these startups stem from. The panel discussions let us in on the well-known founders' entrepreneurial journeys and visions of the future coming from individuals at the head of renowned startup ecosystems.
Keynote speeches inspired us. And Startup Factory final pitch competition provided some serious suspense build-up.
Zagreb Connect 2021 Speakers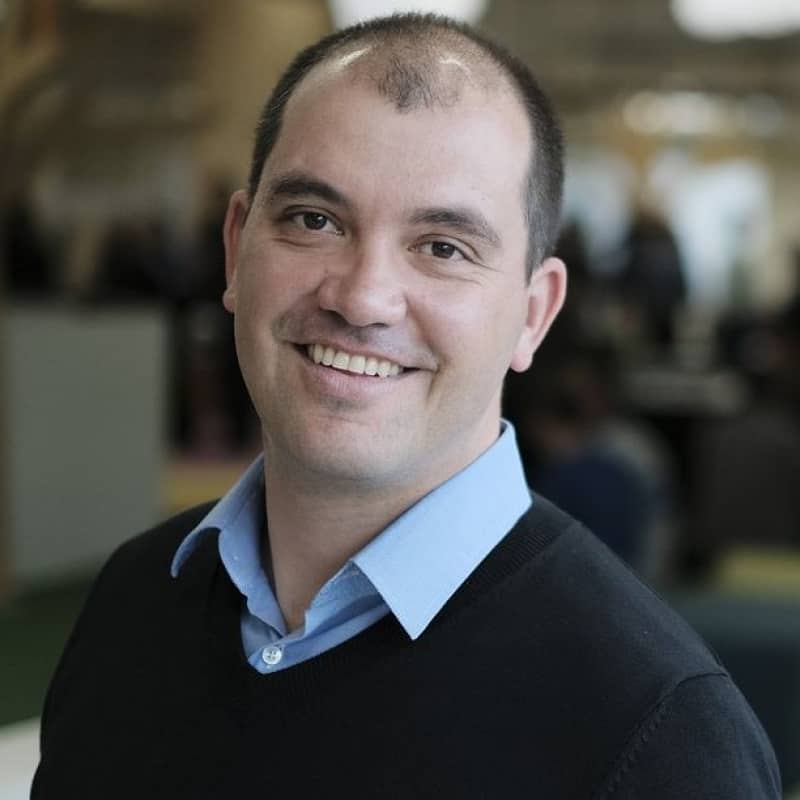 Frane Šesnić
CEO, ZICER – Zagreb Innovation Centre, Croatia
Frane graduated from the Faculty of Electrical Engineering, Mechanical Engineering and Computing in Split, and holds a postgraduate Financial Institutions and Markets degree from the Faculty of Economics and Business at the University of Zagreb. He was elected lecturer by the Rectors' Assembly. Frane regularly speaks at numerous technology- and entrepreneurship-related events. He is the initiator of several international conferences: Zagreb Forum (which specializes in Smart City strategies and solutions), Zagreb Connect (the most prominent startup conference in Croatia) and Startup Europe Regatta (a business-meets-sports event specializing in sustainable greentech and fintech technologies). He established the first Croatian acceleration program – Startup Factory and launched financial instruments that support and invest in startups. Frane is passionate about bringing together stakeholders from all levels of society in building a thriving startup ecosystem. Through ZICER, he runs the largest startup hub in the area.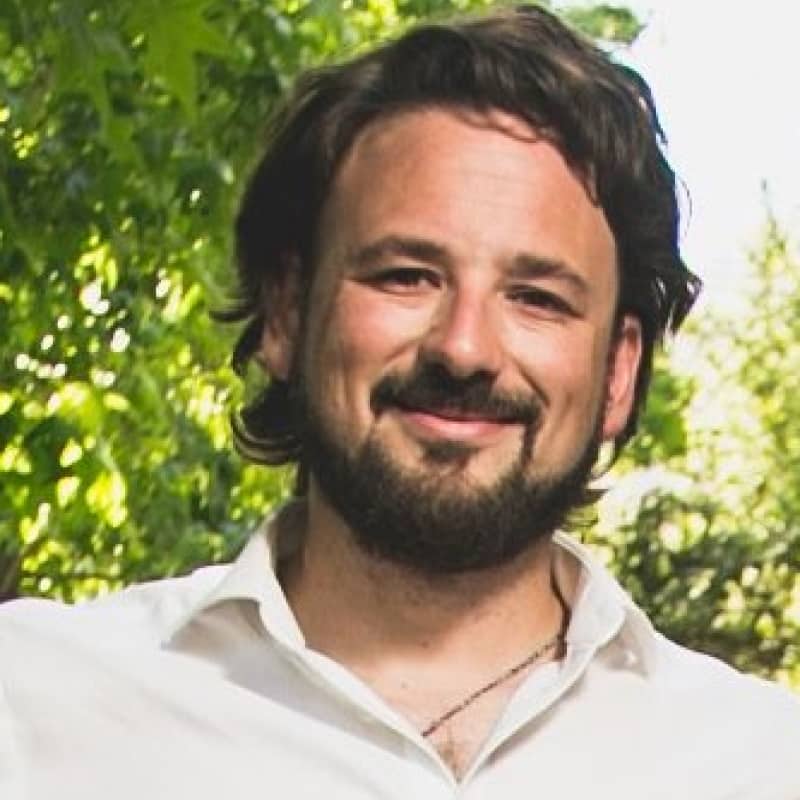 Sebastián Díaz Mesa
Co-founder - Head of Acceleration & Community, DEEP Ecosystems, Germany
Sebastian believes in innovation for continuous and sustainable growth. Today, he contributes to this through his role as a Co-Founder of DEEP Ecosystems. He is a mentor, advisor, consultant to startups, VCs and governments, and he promotes entrepreneurship and innovation as a Professor at Chilean universities. Previously, he was the CEO of Start-Up Chile, the largest and most diverse startup accelerator in the globe, where he worked with more than 1,000 tech-based startups and founders from many industries and countries. He was the founder of Afterbang Chile, a ski clothing company and Domadores TV, a broadcasting platform for journalism students.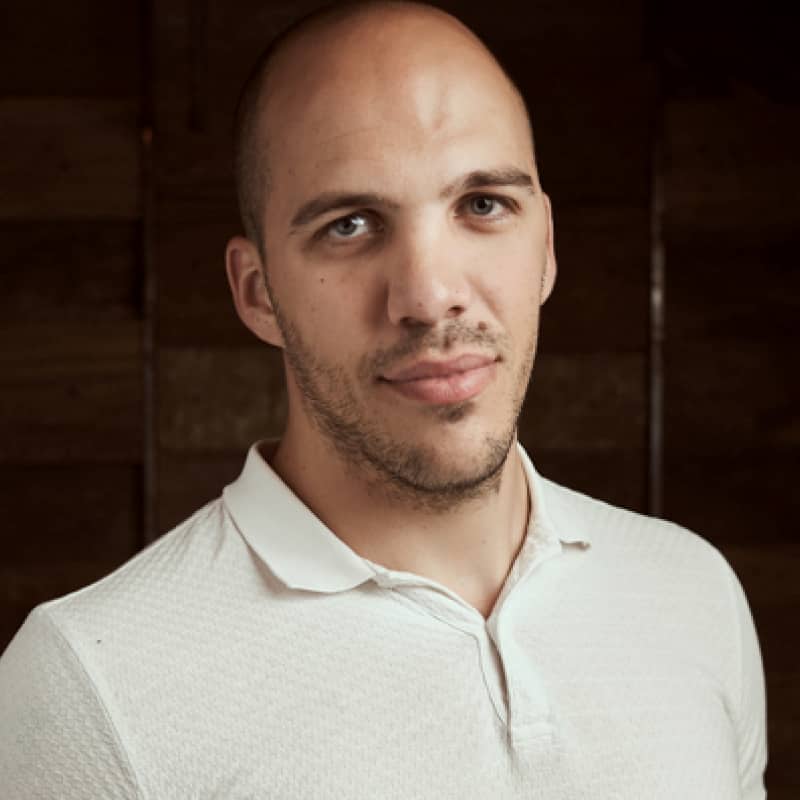 Marin Mrša
Founder and CEO, Peekator
Founder and CEO of Peekator, a startup that develops a platform for agile market research. Peekator today works with clients such as dm, Kaufland, Unicredit, Coca-Cola HBC, etc. Marin is GRIT Future leader 2020 selected by Greenbook as one of 16 people in the world who are the next generation of the market research industry. He completed an MBA at Cotrugli Business School and has been posting daily on LinkedIn for the past two years, and his 2021 posts have been viewed over 5 million times.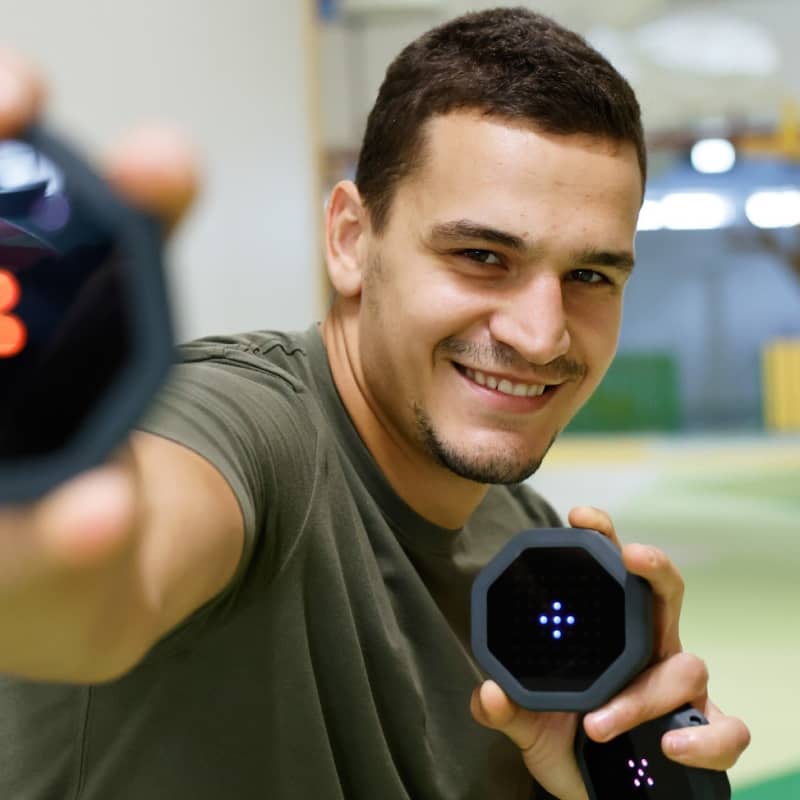 Anto Širić
Co-founder, sportreact
Anto has been professionally kickboxing for a decade, proudly representing Croatia at European and global competitions as a member of the national team and world runner-up. In parallel with his graduate studies, he founded the startup sportreact. Sportraect merges Anto's passions: sports and technology. A victory at Startup Factory 2020 enabled sportreact to register a company and develop a prototype. Winning at the Idea Knockout competition will send them to Las Vegas in 2022.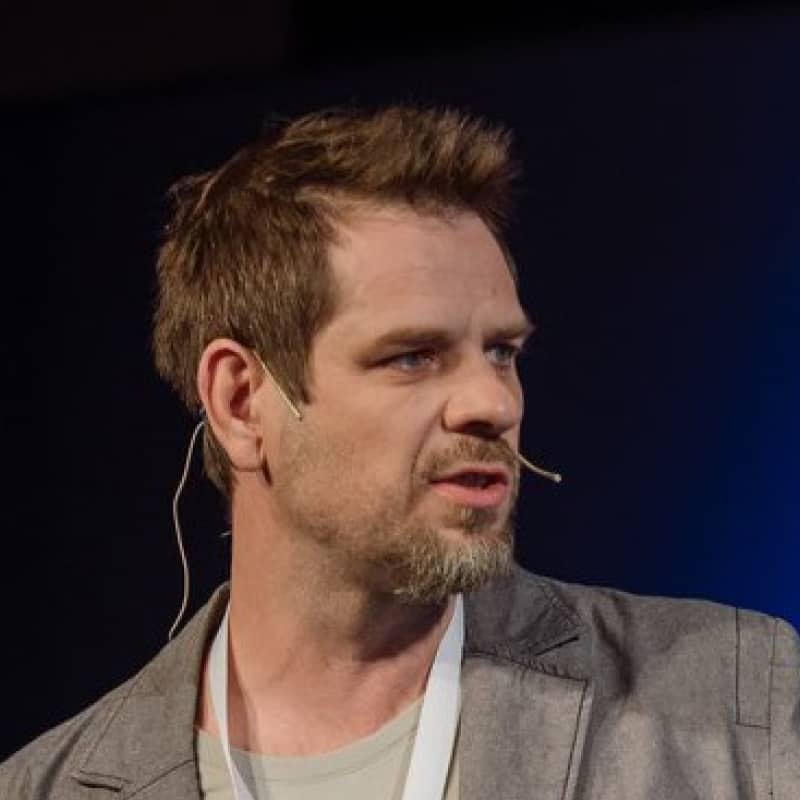 Petar Reić
Founder and CEO, OmoLab / Omoguru
Petar Reić is a designer and communication specialist and the founder of the OmoLab / Omoguru startup. Omoguru team of speech therapists, designers, typographers, dreamers and innovators is finding new ways to deliver a comfortable reading experience to people with reading difficulties.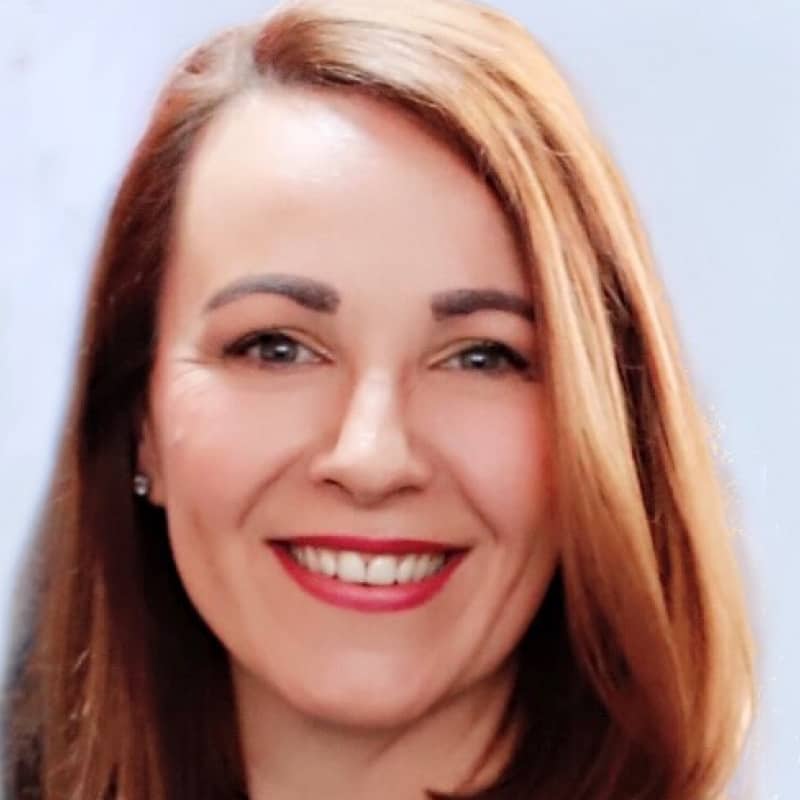 Antonija Zorić
Partner and Managing Director, ATD Solucije, Croatia
Antonija comes from the banking sector, where she has worked with SMEs. In recent years, she has held the Executive Director position and was in charge of sales and product development. After 15 years spent in banking, she embarked on the world of entrepreneurship. She now has the opportunity to work again with people and companies and help them realize their full business potential.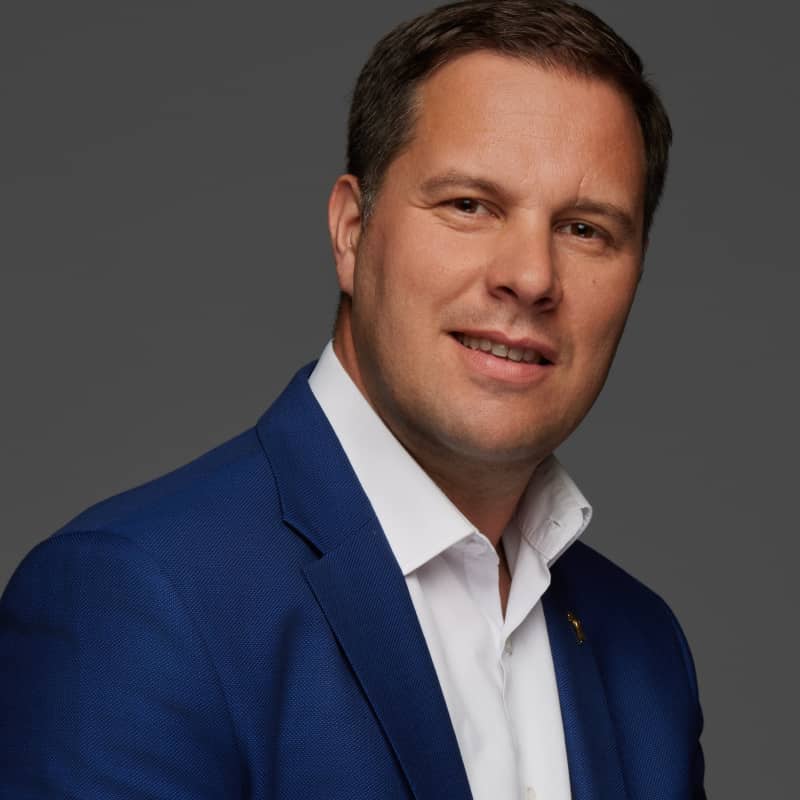 Vedran Šimunović
Executive Director, INTERA Technology Park Mostar, Bosnia and Herzegovina
Vedran Šimunović is the Executive Director of the INTERA Technology Park. He is an expert in foreign markets and project implementation, business development and entrepreneurship support. He's experienced in assisting companies in transnational commercial, technology and research-oriented partnerships from identifying specific needs to signing long-term business and technology collaborations. Daily, Vedran works with startups, IT companies at the INTERA Technology Park, INTERA partners and clusters of small and medium enterprises, both domestic and international. He is a speaker at conferences on entrepreneurship, smart city development, the future of business and innovation. He's been part of the European Entrepreneurship Network in the Federation of Bosnia and Herzegovina since 2016. Vedran is involved in activities that include the development of strategic scenarios, business digitization and digital transformation within the INTERA Technology Park as a Digital Innovation Hub.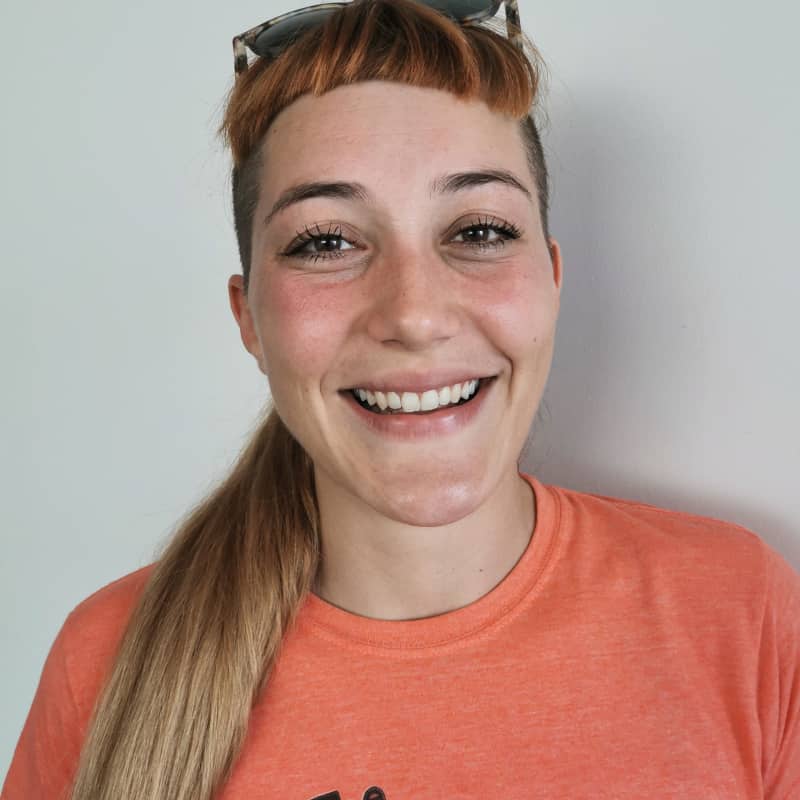 Matina Tenžera
Journalist and Co-founder, Divan
Matina is a television journalist, but also a fan (not fanatic) of startups and tech competitions. Her startup DiVan is good friends with ZICER tenants. DiVan brings a fresh overview of social events in Zagreb.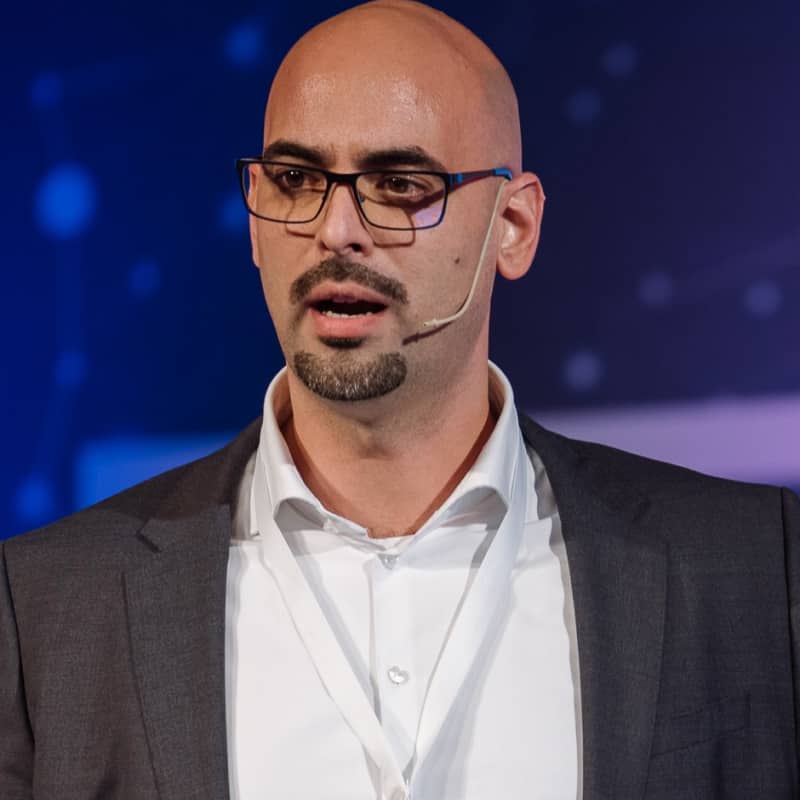 Edo Mujkić
Co-Founder and CEO, B!TE ME Nutrition
Edo Mujkić is the co-founder and CEO of the fastest-growing food startup in Croatia. He is in charge of the global sales and distribution strategy and focuses on the specialist sales channels. Edo has over 10 years of experience in the sales positioning of foreign sports nutrition brands on the global market.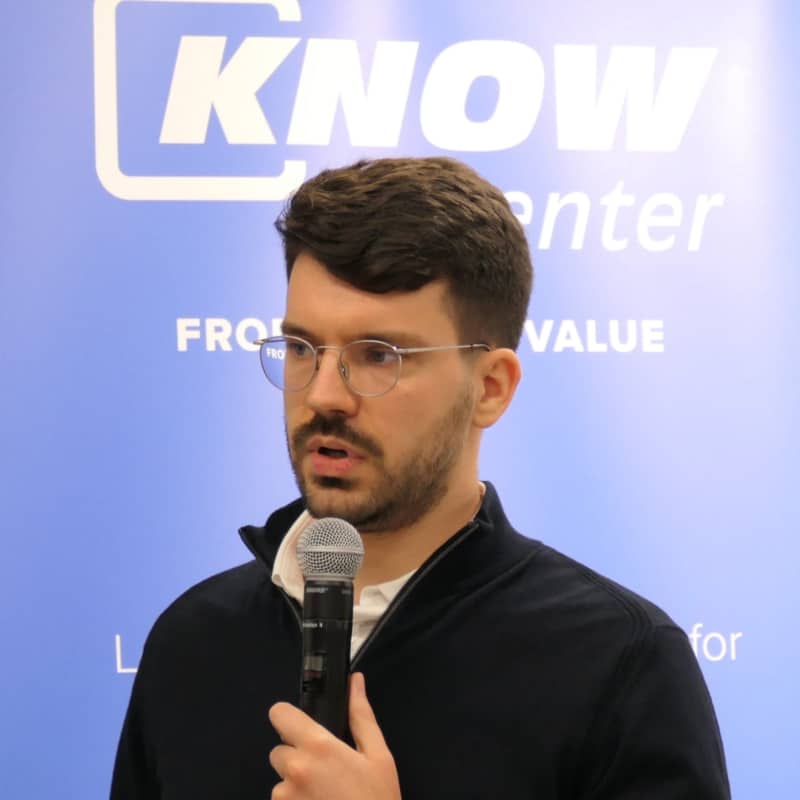 Tomislav Đuričić
Software Engineer and a Scientific Researcher, Know-Center and Graz University of Technology, Austria
Tomislav Đuričić is a researcher in the Social Computing division at the Know-Center GmbH, Austria's leading research center for data-driven business and Big Data analytics. He has an M.Sc. and B.Sc. in Software Engineering and Information Systems from the Faculty of Electrical Engineering and Computing at the University of Zagreb. As a University Assistant, he is currently doing his PhD in the field of Recommender Systems at the Institute for Interactive Systems and Data Science at the Graz University of Technology. Together with partners from Zagreb, Ljubljana, and Graz, he is working on the ERASMUS+ project called COGSTEPS which aims to "fill the gap" between the academic and the startup world. His main research interests are in the fields of Social and Complex Networks, Social Media Analytics, User Modeling and Personalization, Recommender Systems, Machine Learning, and Data Analysis.
Zagreb Connect Finalists —
Startup Factory 2021 Teams
AssessMe
AssessMe utilizes advanced software solutions for remote work integrity and learning validation. This artificial intelligence-based methodology focuses on text-based digital task creation in real-time and provides detailed auto-analysis, visualization, and validation for the purpose of corroborating learning in an educational capacity and authentic professional performance.
Digicyte
In medicine, diagnostics from tissue, cell, and body fluid samples is still based on slow, and often subjective, manual examination under a microscope. By developing a more affordable tissue slide scanner, and using high-speed neural networks, Digicyte is enabling widespread digitization and use of Artificial Intelligence in tissue analysis.
EduDron
EduDron is an educational drone that provides the development of knowledge and skills needed for the 21st century. EduDron provides the development of additive technologies, electronic components, and programming. Also, it provides execution of small scientific experiments (air quality measurements, solar energy, etc.). The whole process is designed and adjusted for the kids to have a fun time.
Evap 404
Evap 404 is a temporary shelter for people affected by natural disasters. Natural materials, constructive logic, transportability and modularity are the characteristics of Evap that enable realization in a very short time without the use of tools. A simple architectural urban design and a wide range of applications such as tourism make Evap competitive in the market.
Flaster
Flaster is a marketing-tech company that allows brands to measure the visibility of mobile outdoor advertising and to convert from offline to online communication, where the audience who saw the ad on dynamic fleet of rideshare vehicles, sees the same ad on their mobile devices. A 2.0 platform is under development, which will provide more detailed insights into campaign and audience analysis, real-time digital retargeting, and fast international expansion.
Go Green Ozonator
Go Green Ozonator is an environmentally friendly replacement for pesticides in food production and storage. Last year, a team of scientists from the Faculty of Agriculture began developing technology for the precise and timely application of ozone dissolved in water, or biofumigant, to protect crops from pests in greenhouses and storage systems. With the introduction of the "Green Deal Strategy", the EU has committed to reduce the use of pesticides by 50% by 2030 so the project aims to provide an innovative solution for the agricultural sector.
Gradivo.hr
Gradivo.hr is a portal made for students (elementary school, high school, college) with a goal of education and help in the fields of math and physics. It is the first portal that combines everything required so that students can understand and overcome school lessons, maturas, or college exams. Gradivo.hr offers different and more accessible materials (online script and video solutions), tools that are most efficient for making it easier to understand "the hardest" subjects of elementary school and high school education and approach most acceptable to students.
Manni
Traditionally, 3d printers are designed for individual production where after every produced piece operator has to manually prepare machine for the next part. All of this could soon change due to Automatization of 3d Printers – Manni project. This innovative system is based on a manipulator system that will allow monitoring of several machines at once as well as automation of build surface replacement, leading to the cost-effective serial production.
Nobula Case
Despite the technological revolution, teaching techniques haven't changed for centuries, and Nobula Case is an app that will change it all. Participants are in an active position and learn through interaction on real-life cases, instead of listening to boring lectures and reading. App is applicable everywhere, from kindergartens to universities and professional gatherings.
OnkoAI
OnkoAI is offering individual patient reporting and clinical testing for chemotherapy drug responses by utilizing the power of clinical data and artificial intelligence. With AI, it can predict if a patient will have a response to chemotherapy treatment or not, potentially avoiding unnecessary toxicity in patients and reducing costs in private and public healthcare. Their software and platform will enable clinics to generate their own clinically validated patient insights.
Polypharm Solutions
Polypharm Solutions is an AI algorithm for recognizing drug-interactions accessible to both professional and consumer customers through a webapp. By identifying overburdened metabolic pathways, alternative and optimal solutions can be recommended. Both doctors and patients can input their drug regimen to optimize future prescribing and find out their probability of adverse drug events.
PsyFlux
Psyflux is an interdisciplinary team developing a device to measure intracranial pressure. Their vision is to make intracranial pressure measurement comparable to assessment of other physiological functions, in terms of accessibility and simplicity. They envision a future in which intracranial pressure is neither expensive nor complicated.
Zagreb Connect 2021 opening
Sebastián Díaz Mesa
Co-founder – Head of Acceleration & Community, DEEP Ecosystems, Germany
Pitch session 1:
6 Startup Factory Finalists
Panel 1:
Success Breeds Success – 
Meet #zicer Startups
Matina Tenžera
Journalist and Co-founder, DiVan
Marin Mrša
Founder and CEO, Peekator
Edo Mujkić
Co-founder and CEO, B!TE ME Nutrition
Petar Reić
Founder and CEO, OmoLab / Omoguru
Pitch session 2:
6 Startup Factory Finalists
Panel 2:
Building a Startup Ecosystem
Antonija Zorić
Partner and Managing Director, ATD Solucije, Croatia
Vedran Šimunović
Executive Director, INTERA Technology Park Mostar, Bosnia and Herzegovina
Sebastián Díaz Mesa
CoFounder – Head of Acceleration & Community, DEEP Ecosystems, Germany
Frane Šesnić
CEO of ZICER – Zagreb Innovation Centre, Croatia
Tomislav Đuričić
Software Engineer and Scientific Researcher, Know-Center and Graz University of Technology, Austria
Startup Factory Winners Announcement